Polyfoam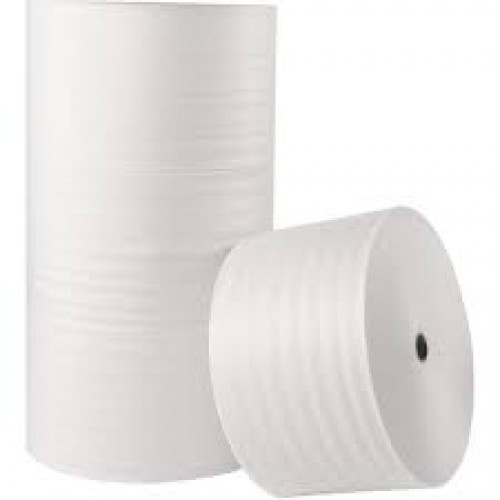 Manufactured by Foampak, a division of Pal Group.
Polyfoam is a Low Density Polyethylene Foam.
Polyfoam offers superior surface abrasion protection and great cushioning at an affordable price. It is ideal for use as wrap, inter leafing, void fill or as a carton liner, plus a whole range of other applications.
Use polyfoam the same way you would use bubble wrap. The major difference between bubble and polyfoam, other than the obvious material differences, is that foam wrap is more resilient. This means that foam will provide cushioning protection after repeated impacts. Bubbles can pop during impact resulting in lose of protection. Polyfoam can also support far heavier loads than bubble packaging without failing.
Polyfoam is sold by the roll.
Standard widths are 48", 60" and 72".
Rolls can be slit to narrower widths if required.
Also available: Polyfoam Sheets and Polyfoam Pouches.