Packing Slip Envelopes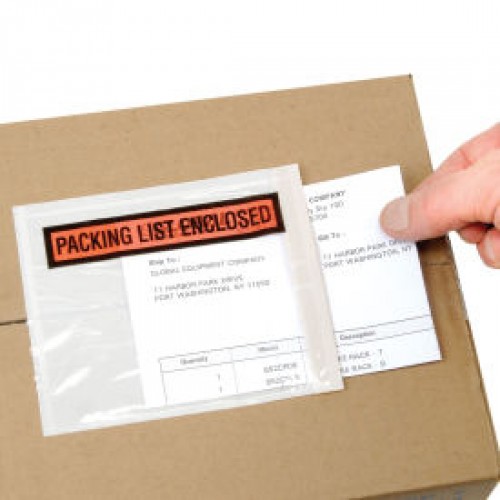 Protect your shipping documents with packing slip envelopes.
Guard against dirt, moisture, tearing, smudging and tampering. Can hold a variety of documents including picking slips and invoices.
Packing slip envelopes have a pressure sensitive backing that attaches securely to almost any material.
Easy to Use
Insert papers.
Peel off backings.
Stick to your parcel.