Hot Fill Bags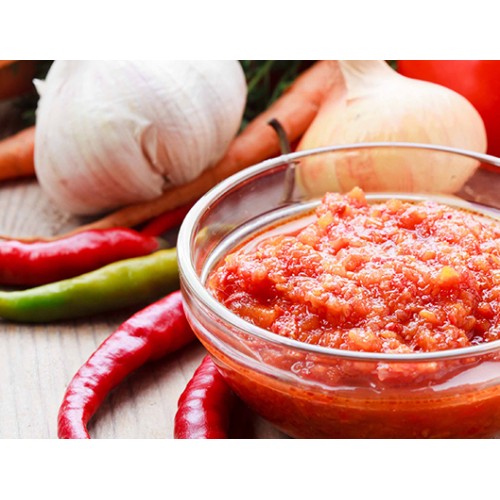 Bags to use for hot fill of sauces or cooked products and cook-in -bag foods.
Thermo-sealable tube for hot fill of sauces and / or cooked products. It can also be manufactured as high vacuum cook-in bags. Its maximum operation temperature is 203 °F.

TC250 is manufactured by the process of 5-layer coextrusion Polyamides, polyolefins and raw materials that are in compliance with USFDA and EU regulation 2002 / 72 / EC for use as packing material in the food industry. It is also Kosher Certified.
Available in two commercial presentations:
• 500 m Rolls • Pieces
• Maximum shrinkage 2%.
• Oxygen Barrier.
• Water Vapor Barrier.
• Sealable even in presence of contamination and overlaping.
• Easy to cut off excess in machines with hot wire.