Pre-Printed Caution and Information Labels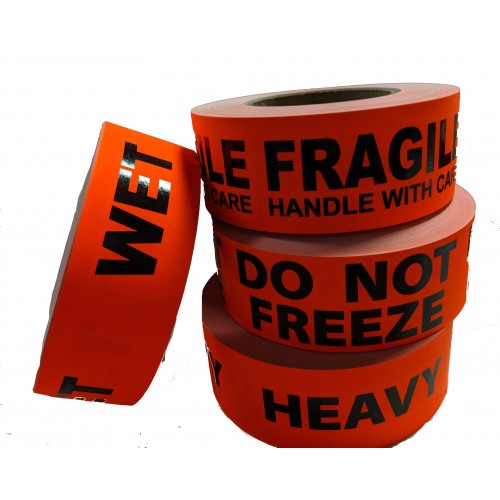 These labels are used to alert handlers, shippers and warehouse persons of special handling requirements.
Labels are 2"" x 5"" black print on fluorescent red. 500 Label per roll.
Standard Labels come in a variety of messages, including as show in item description.
Custom messages available upon request.