Slatwall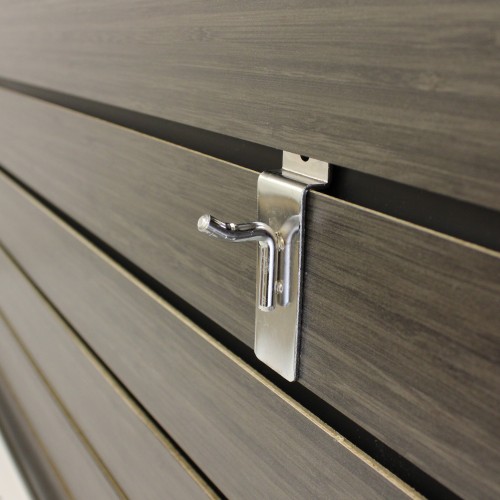 Create a Cost Effective and Attractive Display Area.
Create a functional display that sells product with an attractive merchandising wall systems. Slatwall (also known as slotted panels and Marlite's Displawall) make a versatile display system that can be changed with the addition or movement of accessories.
Accessories simply hook into grooves. No additional hardware or tools are required.
Limitless uses. Great in a retail environment for displaying apparel, shoes, handbags, giftware, sporting goods, computer outlets, and more. Use in the office to organize pamphlets or document. Fantastic organizational tool for warehouses, garages and basements.