Slatwall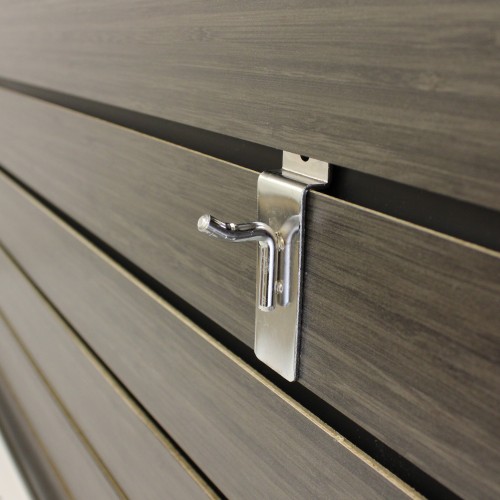 Enhance Your Space with Versatile Slatwall Panels
Slatwall is a popular choice for creating an attractive and cost-effective area. Our slatwall panels, also known as slotted panels or Display Wall, are a cost-effective and attractive way to create a functional area that will showcase your products and help increase sales. These slatwall panels are a versatile system that can be easily changed with the addition or movement of accessories, using a simple hook-and-groove system that requires no additional hardware or tools.
Our panels are perfect for a variety of settings, including retail stores, warehouses, garages, basements, and offices. In a retail environment, you can use it to display apparel, shoes, handbags, giftware, sporting goods, and much more. In a warehouse or garage setting, it can be used to organize and store tools, equipment, and other supplies. And in an office, it can be used to organize documents, pamphlets, and other materials.
Our panels are available for purchase locally. They come in a variety of sizes and can be used to create a or shelving system.
In addition to the practical uses for slatwall, it also adds an attractive element to any space. Overall, it is a great choice for creating a flexible and cost-effective solution.
Looking for samples? Checkout our collection today!
Give us a call at +1(204)-697-2880 to get a quote or fill out the form.