Materials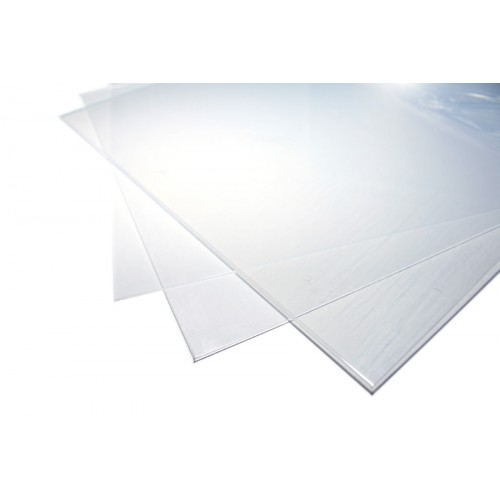 Available materials include:
Clear Acrylic
Acrylic is transparent, moisture resistant and half the weight of glass but many times stronger. Common uses for Acrylic are sign holders, sneeze guards, surface protectors, and more. Available in a wide selection of thicknesses. Full sheets and Cut-to-Size.
1/16", 1/8", 3/16", ¼", 3/8",1/2", ¾"
UHMW White
UHMW has a very low coefficient of friction. UHMW also displays extraordinary resistance to abrasive wear by gritty materials. It is recommended for use at temperatures ranging from -250°C to 82°C. Often used for sled runners, lining to protect surfaces.
1/8", ¼", 3/16", 3/8", ½", ¾"
Sani-slab White
1/8", ¼", ½", ¾", 1"
Custom Materials
All are full sheet purchases (4' X 8'). Can be cut as required but customer must buy full sheet. Quoted upon request, quotes are only valid for 7 days, availability might vary for colors.
Polycarbonate clear
PVC board
Color Acrylic
Color cutting board
Puck board
Color UHMW
Coroplast
Coroplast or corrugated "plastic cardboard" sheet is waterproof and lightweight. Ideal for projects around the home, office and jobsite. A very versatile sheet that is widely used in applications ranging from hobby, craft, and school projects to construction applications such as surface protection and templates to signage and printing projects.
Water-resistant construction is less likely to break down like traditional cardboard and is resistant to rotting, rusting and warping
Reusable for multiple applications, including temporary floor and wall covering protection, countertop protection, cleanouts and more
Lightweight, easy to use by both experienced and novice DIYer's and contractors alike
Can be cut to size using a utility knife
Available colors for coroplast (picture)
Purple made to order
Other colors 2-3 days lead time