Gondola - Retail Shelving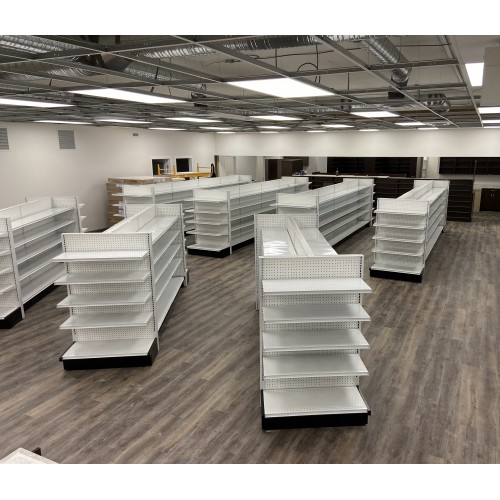 Retail shelving available in New and Used.
Manufactured with heavy duty steel components. The standard backing for these units is a sturdy pegboard, but is also available with solid or slatwall backings (availability may vary).
Gondola shelving is used in retail situations that require the simultaneous display and storage of many items on the same shelf. Examples of stores that use these units are: convenience stores, supermarkets, dollar stores, auto, pet, health and beauty aides, liquor, sports, computer, and many more.
Plan your store using double sided aisle units, single sided wall units, and end cap units.