Donation & Draw Boxes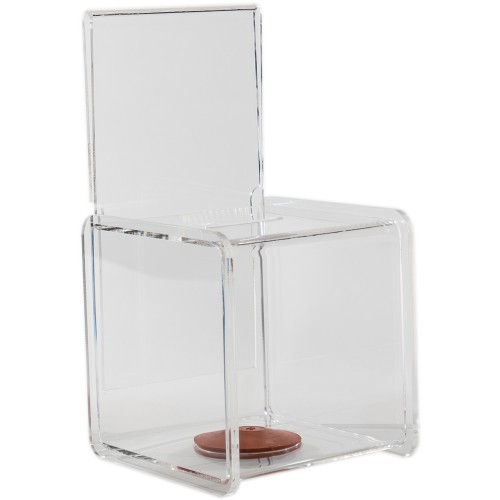 Acrylic Donation Boxes: Perfect for Fundraising & Collecting Information - Winnipeg
Our acrylic donation and draw boxes are the perfect solution for gathering names, addresses, and other important information from customers and patrons. These clear boxes allow you to easily collect and organize information for raffles, contests, and giveaways, and they can be used in a variety of settings, including offices, libraries, and schools.These come in a range of sizes and styles to suit your needs.
The Draw Box 12" W x 12" D x 12" H, for example, features a circular opening and is made from 1/8" acrylic. It's perfect for fundraising and can be modified with a brochure holder or sign holder for added convenience. Countertop donation boxes are ideal for fundraising.These can be modified by adding a brochure holder or sign holder.
We can also screen print your logo or custom message for larger volumes. We also offer an acrylic suggestion box with a lock, perfect for keeping sensitive information secure. The office lockbox is a great option for businesses looking to gather feedback and suggestions from employees.For a more traditional look, check out our clear suggestion box.
This classic design is great for collecting ideas and comments from customers.Looking for a clear donation box for your charity or fundraising efforts? Our clear plexiglass and clear plastic boxes will be the perfect solution. These are also available with a lock for added security. If you need a larger option, consider our rotating draw drum. Measuring 36" L x 23" H x 16" diagonally, this 1/8" acrylic drum is a great choice for larger raffles and giveaways.
Looking for samples? Checkout our collection today!
Give us a call at +1(204)-697-2880 to get a quote or fill out the form.