Display Cubes & Covers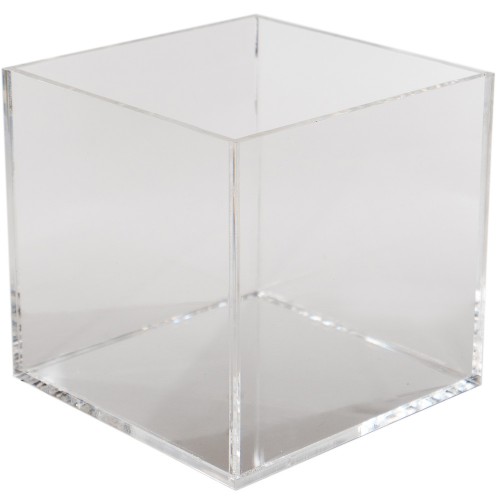 Looking for the perfect way to showcase your valued treasures? Our acrylic display cases and covers offer the perfect solution for showcasing and protecting your collectibles.
We have a variety of locations near you in these cities to serve you better.Our cubes are made from clear acrylic, providing an attractive and protective way to display your items.
These cubes come in a range of sizes, including 6", 8", 10", 12", 15", and 18" inches, and a variety of acrylic thicknesses, including 3/16" and 1/4". These versatile cubes are perfect for a wide range of items, including fossils, miniatures, antiques, collectible dolls, sports memorabilia, and more.In addition to our display cubes, we also offer a range of glass cabinets, glass display cases, glass showcases, and store cases for sale.
These options provide a more traditional look for displaying your items and are perfect for use in shops, stores, and other commercial settings. Our glass showcase cabinets and glass cabinet display cases come in a variety of styles and sizes to suit your needs. We also offer custom solutions to meet your specific requirements.Don't let your treasures collect dust – showcase them with pride in one of our high-quality cases.
Looking for samples? Checkout our collection today!
Give us a call at +1(204)-697-2880 to get a quote or fill out the form.