Cleaners, Polishes and Glues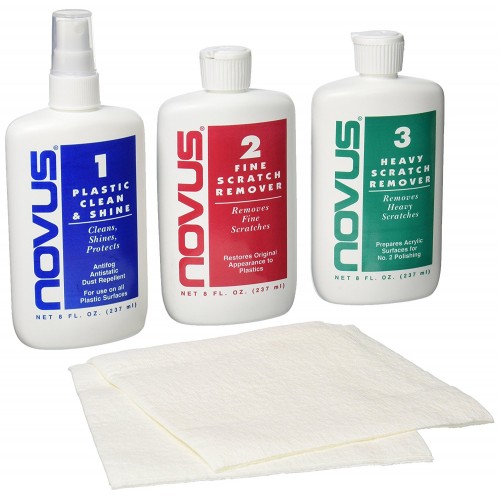 If you're looking to keep your plastic looking new and vibrant, our selection of cleaners and polishes is here to help. Our top-selling product is the NOVUS Plastic Clean & Shine #1, which effectively removes dirt, dust, and grime from all plastic surfaces. For more severe scratches, the NOVUS Fine Scratch Remover #2 and NOVUS Heavy Scratch Remover #3 are perfect for restoring your product to its original condition.
In addition to cleaners and scratch removers, we also offer a high-quality adhesive that is perfect for bonding acrylic together. If you're working on a project or need to repair a broken piece, our adhesive is the perfect solution. It comes in a 4oz bottle with a dispenser for easy application.When it comes to bonding acrylic plastic, it's important to use a reliable adhesive that will hold up over time.
Our acrylic adhesive is specially formulated for bonding acrylic sheets and surfaces, ensuring a strong and durable bond.