Business Card Holders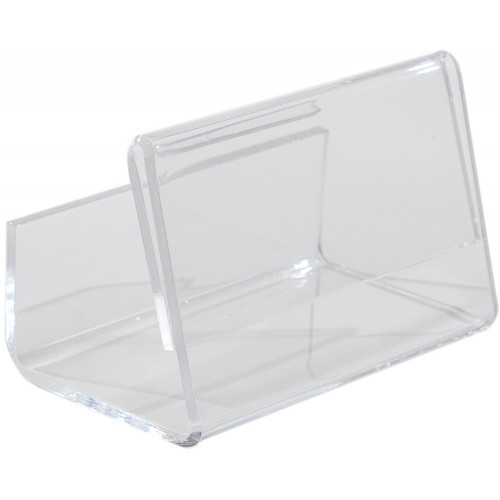 Elevate your professional image with our premium business card holders in Winnipeg. Exceptionally crafted, stylish and practical, they're perfect for showcasing your identity with elegance. Stand out at every meeting and network like a pro.
Having one can be a great way to make sure that your cards are always in good condition and easy to find when you need them. It also helps you to present in a professional way. We have sizes that can fit anywhere from a few cards to several hundred, so you can choose the one that best suits your needs
All of our products are made from high-quality materials and feature a crystal-clear design, ensuring that your business cards will be easily visible to potential clients. In addition, these holders are long-lasting and durable.Don't wait any longer, order yours today and achieve the professional presentation they deserve!
Explore our collection today!
Give us a call at +1(204)-697-2880 to get a quote or fill out the form.
Product
Price
Quantity
Business Card Holder, Single Card, 3-1/2" W x 2" H, 1/8" Acrylic
SKU: 2-0001
$3.74
Business Card Holder, Single Card (Holds bundle), 3 1/2" W x 2" H , 1/8" Acrylic
SKU: 2-0002
Business Card Holder, multi-card, 6 cards, 11" W x 12" H, 1/8" Acrylic
SKU: 2-0003
$18.10
Business Card Holder, multi-card, 12 cards, 12 5/8" W x 12" H, 1/8" Acrylic
SKU: 2-0004
$37.99
Business Card Holder, Landscape, BHI BC93 (250/CASE)
SKU: BH0012
$1.20
Business Card Holder, Landscape, Short Back, BHI WBC93 (280/CASE)
SKU: BH0015
$1.20
Business Card Holder, 4-Tier, Landscape, BHI 4BC93 (72/CASE)
SKU: BH0018
$4.19